Do you consider yourself one of the best in the business? Are you a positive person? Have you had your psychic abilities for a number of years and are confident in your abilities?? Can you pass a reading "test"?

If you have answered YES to the above questions then I would like you to apply to work for Karma Psychic Network. I created Karma Psychic Network to get the best of the best together. Being a Medium/Psychic myself I understand the importance of giving out the best reading possible. There are plenty of websites offering these services but how many of them really take the time to hire the correct people?

Please complete the application below and I will get in touch with you. Please fill out the entire application, do not leave any answers blank. I look forward to speaking with you.

CALL US AT 518-915-0082 or 518-915-9119




READERS WANTED - I am looking for Psychics, Mediums, Astrologers etc.

Address (Street, State, Zip):

If you do NOT reside in the United States, please tell us the country you reside in:

Remember the phone number that you list is the number that we will call for your "test" reading.

Accomplishments:

This is the good part! List all the sites that you have been on, anywhere that you have been featured. Basically, tell us (or send a link too) anything that makes you shine. Also, tell us of any memberships information that is pertinent to this application:

In a few words please tell me why you want to work for Karma Psychic Network:

What are your psychic abilities (check all that apply):

I swear that all the above information is correct. I will allow Karma Psychic Network to investigate any references to confirm that all background information is correct. I understand that Karma Psychic Network will call me and perform a "test reading" to confirm my abilities.

Once you pass all the background checks and your "test reading", you will receive a contract to become an independent contractor for Karma Psychic Network. You will also have to provide us with a Bio of yourself and a Picture of yourself for your profile. We do not allow our reading to put up picture that are not of our readers or use fictitious names. We will also require a copy of your social security card and state identification or your driver's license.

How did you hear about us:

Tell us your "reading" delivery style:

Subjects your best at "reading" check all that apply:

The tools that you use while doing a reading (check all that apply):

Previous (and current) sites that you are listed on (check all that apply):

How many hours do you anticipate working per week:

Were you ever removed from one of the above sites, if YES tell us why:

In order to become a reader for Krma Psychic Network you must have a computer and a phone. By checking the box you acknowledge that you currently own a computer that connects to the Internet and that you own a phone:

Have you ever been convicted of a crime? If yes, please provide the offense, the date, the counrty and state the offense occurred in. Please also let us know the outcome of the case:

If you have been convicted of a crime please tell us the details: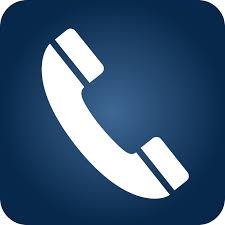 Need help? Call us we are here to help 877-94-PSYCHIC

Helping everyday people, with everyday questions, about everyday situations