Yale

Oracle Card Readings, Tarot Card Readings, Angel Card Readings, Mediumship Readings, Pendulum Dowsing, Psychic Readings, Spiritual Mentoring, Life Coach




Yale Bowman is a naturally gifted psychic, medium, and energetic healer. As someone who discovered his abilities at a young age, he now has 10 years of experience in psychic reading. He began many years ago by reading for family, friends, and in online groups and forums.  Yale currently works full time as a psychic, medium, and energetic healer.

Now 23 years old, he has provided countless reading and healing sessions for people across North America, and also internationally.  

As an empath, clairvoyant, and clairaudient psychic, Yale receives information in a number of ways.  His ability to read people and situations is known to quickly get to the root of any issue, allowing clients to see the bigger picture, and showing them how to heal and move forward while addressing any fears and uncertainty. He is known for effectively tackling even the most difficult of situations, for giving accurate timelines and predictions, and for providing in-depth readings on complicated matters.

Need help? Call us we are here to help 877-94-PSYCHIC

Yale's Schedule - Eastern Time Zone

Monday 9am - 9pm

Tuesday 9am - 9pm

Wednesday 9am - 9pm

Thursday 9am - 9pm

Friday 9am-9pm

Saturday 9am - 9pm

Sunday 9am - 9pm

Love & Relationships

Life Destiny

Career & Work

Spiritual Development

Tarot

Angel Cards

Pendulum

Oracle Cards

Clairvoyance

Medium

Empath

Psychic

Healing Touch

"I only ask that you provide you first name, any additional details may be helpful but are not necessary for an acurate and throrough reading.  I begin by asking what questions, people, or topics you want to focus on, and from there I will tune into the energies surrounding the related people and circumstances.  I can provide predictions and timelines, do remote viewing, relay inner feelings and thoughts, and bring through messages from passed loved ones.  Additionally I offer dream interpretation and spiritual counseling (I am ordained non-denominationally).

As an empath, I tune into a person's mental, emotional, energetic, physical, and spiritual state.  Additonally, as a clairvoyant I receive information in the form of images, and as a clairaudient and clairsentient psychic/medium I  bring in information in this way as well.  All of this information will be relayed to you in a way that provides clarity and reassurance. My goal is to promote the positive growth and development of my clients while removing the influence of negative feelings, doubt, and uncertainty.

I specialize in relationships, career and finance, timelines, predictions, family dynamics, and spiritual/life path, but I can effectively address an topic, question, or area of concern.  I will ensure that you have a complete understanding of the information that comes through and I will address any questions or concerns if any come to mind. When we finish our session and if time allows, I like to leave my clients with a message to focus on as they move forward."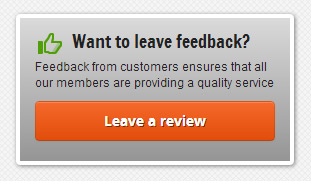 Helping everyday people, with everyday questions, about everyday situations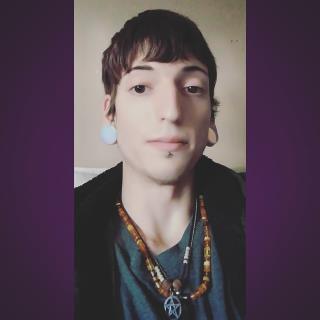 "Yale was able to get rid of a headache of mine that I'd been suffering from. Moments before, the pressure in my head wouldn't allow me to even turn my head without SEVERE pain. He put his hands over the spots that seemed more painful for a few moments. After that, I felt a little coldness, where he had hovered his hands, and my head was better. Literally, couldn't turn my head, to being able to vigorously shake it. It was AMAZING. He's awesome at what he does."

Angela H. on February 14th, 2016

"What a wonderful experience! Yale provided so much clarity about the things going on in my life; and he also helped me to see the path I should take in the future. His positive outlook and words of advice left me feeling excited about my future instead of fearing it. I highly recommend spending an hour with Yale if you are at any kind of crossroad. He is wise beyond his years and he will help you make the right decisions."

Penny T. on Januray 22nd, 2016

"Yale is legit and accurate. His rate is affordable, at least for me. I feel like its really not about the money with him, he genuinly loves to help people. He is also very detailed, which is a great thing when dealing with psychics. I will definitely be calling him back. You can tell when you speak to him that he is doing this that his intentions are good."

Travis T. on December 24, 2015

"I'm so glad I chose to call Yale.

He really helped me , I kept some things to myself just to make sure he really was connecting to me and he knew everything ! It really did help me feel better through this tough time to talk to him. He also did a great cleansing towards the end really calming my feelings and thoughts down. I will definitely keep in contact with him !"

Desiree W. on December 28, 2015